Michael LaRosa
Background
Born in Philadelphia, Pennsylvania, March 1, 1961

Admitted to Pennsylvania Bar 1987
Education
Villanova University (B.S., Accounting 1983)

The Delaware Law School of Widener University (J.D., 1987)
Experience
Principal of the Law Firm of LaRosa and Nastasi

Associate in the Law firm of Jack J. Bulkin, Esquire 1987-1991

Partner in the Law Offices of LaRosa and DeLuca, P.C. 1991-2007
Member
Pennsylvania, Delaware County and New Jersey Bar Associations

Pennsylvania Trial Lawyers Association

Association of Trial Lawyers of America

Delaware County trial Lawyers Association; Director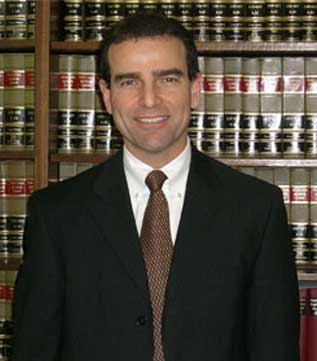 Practice Areas
Mr. LaRosa is an experienced trial attorney with substantial Plaintiff's verdicts to his credit. He practices in the fields of Catastrophic Injuries Litigation, including but not limited to, Automobile Accidents, and Slip and Fall Personal Injury Litigation, Medical Malpractice Litigation, Medical Device and Product Defects Cases, Product Liability, Workman's Compensation and other Civil Litigation.
Philip W. Bonini III
Background
Born in Darby, PA, Feb 1, 1988

Admitted to New Jersey Bar 2014

Admitted to Pennsylvania Bar 2014
Education
Boston University School of Management (B.S.,2010)

Drexel University Thomas R. Kline School of Law, (J.D. 2014)
Experience
Associate attorney of the Law Firm of LaRosa and Nastasi, Jun 2014-present

Intern: Delaware County District Attorney's Office. May 2012 - Aug 2013

Intern: Cheshire Law Group, Philadelphia Pa. Jan 2014 -May 2014

Intern: Dow Jones Financial Information Services London, United Kingdom, Feb 2009 - Apr. 2009

Intern: City of Philadelphia Law Department Corporate and Tax Division. Aug 2013- Dec 2013
Member
Pennsylvania, Delaware County and New Jersey Bar Associations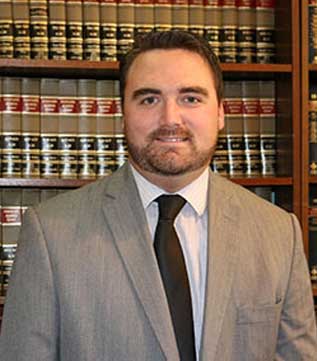 Practice Areas
Mr. Bonini has experience in drafting Grant Agreements for the City of Philadelphia and negotiating contracts with Nonprofit Organizations. He specializes in researching complex tax questions and business litigation issues. His practice will concentrate on Personal Injury; Contractual Disputes, Business law; Small Claims; DUI; Family Law matters; Wills and Estate matters; Traffic violations and Civil litigation.
Good Godly man! I trust him with my entire Family. Thanks Mike for all you do.
The LaRosa Law firm is a diversified practice. Our medical practice has sought their services for billing issues with insurance companies which involved court hearings with favorable outcomes. The firm has also helped some of our patients with insurance issues pertaining to workers compensation, motor vehicle settlements or personal liability claims and our patients have thanked us for referring them to the La Rosa Firm. The firm has even helped our employees with answering questions or helping them with their own personal issues requiring an attorney. The Firm and staff are very knowledgeable and courteous. Our practice would recommend anyone to the La Rosa Law Firm feeling confident that they would be taken care of with the upmost professionalism.
- His professional acumen and attention to detail are two of his strong attributes. - Four months after becoming President of an Insurance Brokerage firm I helped found in 1985, I needed to engage Mike's services on various legal fronts and one year later it has been one of my best strategic decisions as President. - Mike is a brilliant legal mind, tireless professional and a very effective confidential advisor!
Was recommended to LaRosa law firm after a car accident and could not have asked for a better representative. He was always clear with what the process was, and worked with you on your time to achieving the goals you wanted. The entire staff was extremely helpful and organized as well which helped put me at ease during a tough time.
Contact Us
Please get in touch and we will respond to your request as soon as possible!