Michael LaRosa
Background
Born in Philadelphia, Pennsylvania, March 1, 1961

Admitted to Pennsylvania Bar 1987
Education
Villanova University (B.S., Accounting 1983)

The Delaware Law School of Widener University (J.D., 1987)
Experience
Principal of the Law Firm of LaRosa and Nastasi

Associate in the Law firm of Jack J. Bulkin, Esquire 1987-1991

Partner in the Law Offices of LaRosa and DeLuca, P.C. 1991-2007
Member
Pennsylvania, Delaware County and New Jersey Bar Associations

Pennsylvania Trial Lawyers Association

Association of Trial Lawyers of America

Delaware County trial Lawyers Association; Director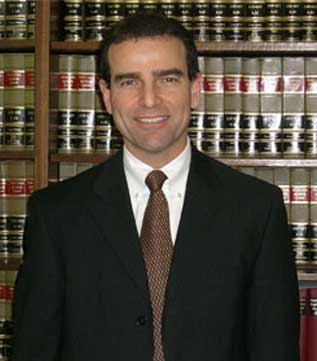 Practice Areas
Mr. LaRosa is an experienced trial attorney with substantial Plaintiff's verdicts to his credit. He practices in the fields of Catastrophic Injuries Litigation, including but not limited to, Automobile Accidents, and Slip and Fall Personal Injury Litigation, Medical Malpractice Litigation, Medical Device and Product Defects Cases, Product Liability, Workman's Compensation and other Civil Litigation.
Philip W. Bonini III
Background
Born in Darby, PA, Feb 1, 1988

Admitted to New Jersey Bar 2014

Admitted to Pennsylvania Bar 2014
Education
Boston University School of Management (B.S.,2010)

Drexel University Thomas R. Kline School of Law, (J.D. 2014)
Experience
Associate attorney of the Law Firm of LaRosa and Nastasi, Jun 2014-present

Intern: Delaware County District Attorney's Office. May 2012 - Aug 2013

Intern: Cheshire Law Group, Philadelphia Pa. Jan 2014 -May 2014

Intern: Dow Jones Financial Information Services London, United Kingdom, Feb 2009 - Apr. 2009

Intern: City of Philadelphia Law Department Corporate and Tax Division. Aug 2013- Dec 2013
Member
Pennsylvania, Delaware County and New Jersey Bar Associations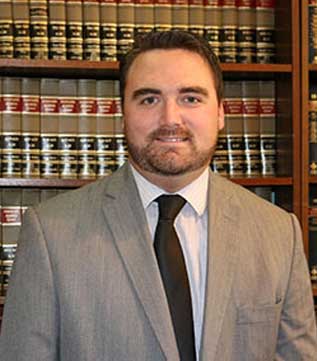 Practice Areas
Mr. Bonini has experience in drafting Grant Agreements for the City of Philadelphia and negotiating contracts with Nonprofit Organizations. He specializes in researching complex tax questions and business litigation issues. His practice will concentrate on Personal Injury; Contractual Disputes, Business law; Small Claims; DUI; Family Law matters; Wills and Estate matters; Traffic violations and Civil litigation.
Contact Us
Please get in touch and we will respond to your request as soon as possible!